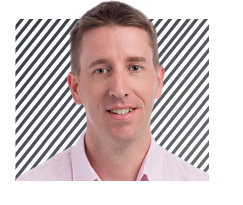 Ben Drew
Founder
Ben Drew is the founder of Open Future Learning. Ben trained as a learning disability nurse in the UK and has extensive experience of working with people with a wide range of needs. In 2003 he established the individualized housing and support service, Options. Based in Bristol Options has helped over 150 people with learning disabilities to buy or rent their own homes and manage their own individualized budgets.

Our short films were created by collaborating with some of the most influential, revolutionary, and inspiring leaders and thinkers of our time.
This page highlights a selection of people who are featured in our films, a number of whom have also designed and written modules within our resources.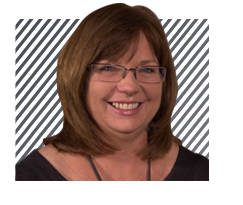 Bev Ashman
United Response
Bev Ashman is the Head of Practice at United Response, a national organization providing a range of services for people with intellectual disabilities, mental health needs or physical disabilities in England and Wales. She has been working with people with intellectual disabilities in New Zealand and the UK for more than 30 years and her interests include practice, service development, practice leadership, and positive behavior support.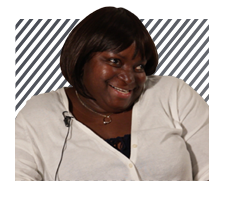 Janice Bartley
AHRC NYC
Janice Bartley works for the AHRC New York City's training and recruitment department. Janice uses her own experiences as a person with a disability to share her productive life - full of desires, hopes, dreams and highlights that she is a bright, intelligent and, of course, a sexy woman.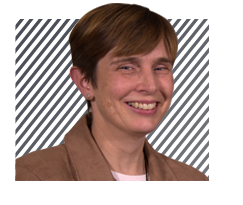 Julie Beadle-Brown
The Tizard Centre
Julie Beadle-Brown is Professor in Intellectual and Developmental Disabilities at the Tizard Centre, University of Kent, UK and Professor in Disability Studies, Living with Disability Research Centre, La Trobe University, Australia. A psychologist by training, with almost 25 years of experience working as a teacher, researcher and consultant in the field of intellectual and developmental disabilities, Julie has worked with children and adults with disabilities, with their families, with the staff who support them and those that provide and commission their services.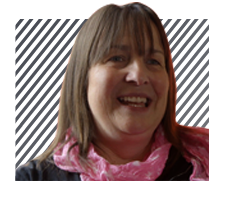 Jill Bradshaw
The Tizard Centre
Jill Bradshaw trained as a speech and language therapist. She worked in a community team supporting adults with intellectual disabilities and challenging behavior in London, before rejoining the Tizard Centre in 1995. She was appointed as a honorary lecturer in 2003 but returned as a sessional teacher in 2010, after a career break. She now convenes the Undergraduate Autism Studies Program and teaches on the Postgraduate Programs in Intellectual Disabilities.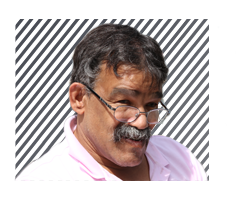 Bernard Carabello
New York State OPWDD
Bernard J. Carabello was born on January 19, 1950 in New York City. He was born with cerebral palsy, but was misdiagnosed as being mentally retarded at age three. Doctors urged his mother who was separated and raising eight other children on welfare to place Carabello in an institution. Carabello was placed at the Willowbrook State School in 1954, and remained there for 18 years.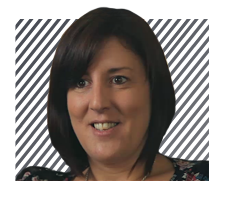 Tanya Carnell
Safeguarding Specialist
Tanya is the Safeguarding Adults and Mental Capacity Act Lead for an acute hospital in the UK. In this role, she is responsible for training all acute staff from consultants to domestic staff on safeguarding and the Mental Capacity Act. Tanya also gives advice and support on all issues relating to these topics throughout the hospital working closely with outside agencies such as social care and the police.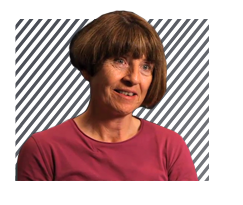 Margaret Cushen
Independent Consultant Psychologist
Margaret Cushen is a Clinical Psychologist who worked extensively in the NHS in the UK specializing in work with people with learning disabilities. Her last role in the NHS was Lead Psychologist in Devon.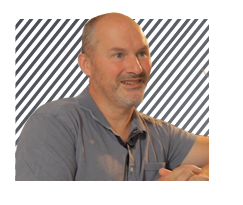 Simon Duffy
Centre for Welfare Reform
Simon is a well-known UK social innovator and writer who is working to redesign the current welfare system so that it will better support citizenship and strengthen our community life.

Steve Dymond
Cornwall People First
Steven lives in Cornwall in the UK. He had a brain tumor when he was 6 years old which left him with poor concentration skills. Steven has been involved in learning disability services for nearly 8 years, and has learnt a great deal from the people he has met.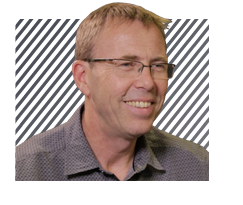 GRAHAM FIRTH
Intensive Interaction Institute Director
After working for 6 years as a care assistant with adults with intellectual disabilities in the 1980s at a large residential hospital Graham then changed career to become a qualified teacher. Initially working in mainstream primary schools, he then moved into further adult education for students with severe and profound intellectual disabilities, many of whom had severe challenging behavior.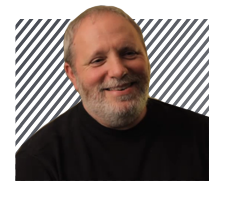 Dave Hasbury
Neighbors Inc.
David Hasbury is an organizational and community development consultant, educator, and facilitator. For more than 20 years, he has been committed to engaging the power of co-creation by gathering people together to creatively shape the world around them.

Simon Haywood
Devon Autism Centre
Simon Haywood originally trained as a teacher before going on to become an Applied Behavioral Analysis (ABA) specialist. He quickly became disillusioned with that approach, feeling that it lacked the empathy and developmental steps that people with autism needed to truly develop meaningful quality of life experiences.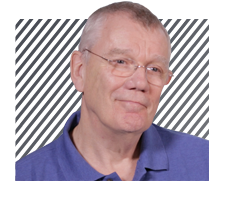 DAVE HEWETT
Intensive Interaction Institute Director
Dave originally trained as a teacher of secondary English. He started his career in 1976 as a teacher in a special school in Hertfordshire where he quickly realized his deep interest in people who were at the earliest levels of development. Dave found that working with people who have autism and with people who have behaviors that challenge the rest of us to be a fascinating and beautiful experience.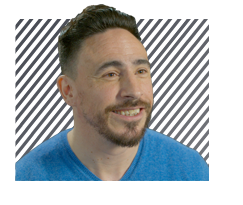 Myles Himmelreich
Independent
Myles Mimmelreich is a well-known motivational speaker on Fetal Alcohol Spectrum Disorder (FASD), who has presented nationally and internationally for many years. Myles shares his experiences, which include both the challenges and successes that he had faced living with FASD. In his work as a mentor to people with FASD, Myles has helped them to understand and accept that we all share similar struggles and the desire to succeed.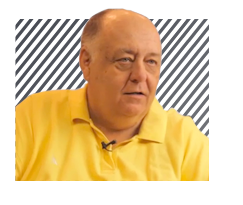 Dave Hingsburger
Vita Community Living Services
Dave Hingsburger has worked for over 30 years with people with intellectual disabilities. He has worked in a variety of positions during that time, but has always worked directly with people with disabilities in some capacity. At present, he is the Director of Clinical and Educational Supports at Vita Community Living Services in Toronto.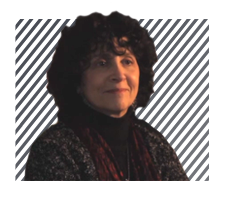 Lynda Kahn
Inclusion Press International
Lynda Kahn is a co-leader with Inclusion Press International in Toronto, Canada and together with her partner and husband, Jack Pearpoint, works with individuals, families, organizations and governments interested in positive change through facilitating conversations, planning sessions and offering training workshops. She is a member of the board of the Marsha Forest Centre on Inclusion, Family, and Community.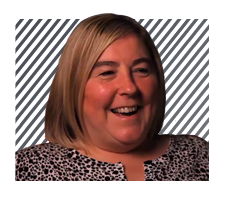 Doreen Kelly
Partners for Inclusion & Beyond Limits
Doreen Kelly originally trained as a nurse and has worked with people with mental health and learning disabilities since 1982. After qualifying as a nurse, she moved to the non-for-profit sector to work with people leaving institutional settings.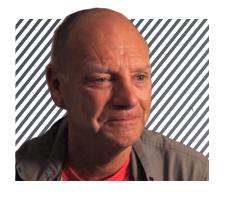 Gary Kent
New Key
Gary has worked in the field of learning disabilities in the UK for over 30 years. In the early 1980's, his parents established a 23 bed residential care home for people with learning disabilities. Gary lived in this home with his parents with the other residents until his parents passed away. After their death, Gary acquired his own home. The experience of being able to move out of the large residential home was a life defining moment.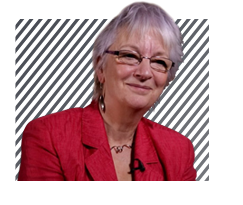 Diana Kerr
Independent
Diana Kerr is an independent consultant based in Edinburgh, Scotland. She has over thirty years experience as a trainer, practitioner, and educator in the field of the care and support of older people. She worked as a Research Fellow at the Centre for Research on Families and Relationships at the University of Edinburgh. Her research focuses predominantly in the field of dementia and intellectual disabilities. Diana is an advisor to service providers and planners who support people with intellectual disabilities and dementia.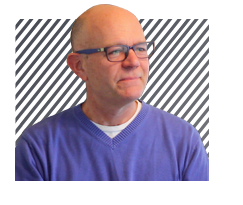 Peter Leidy
Independent
Peter Leidy has been learning from people with disabilities since 1983. Peter is a consultant, facilitator, listener, learner, improviser, and speaker who focuses on personalized supports and community membership for people with disabilities. He also writes and sings songs about human service land and those who find themselves connected to it.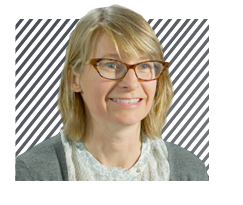 Christine Lilley
Independent
Christine Lilley is a psychologist, whose focus has included many different kinds of neurodevelopmental disorders, including fetal alcohol spectrum disorders (FASD), intellectual disabilities, genetic syndromes, and learning disabilities. For many years, Christine worked at a diagnostic clinic where her responsibilities included participating in multidisciplinary diagnosis of FASD. Christine was a member of the steering committee that revised the Canadian Guidelines for Diagnosis of FASD, and she led professional education about FASD within the British Columbia provincial network of regional clinics.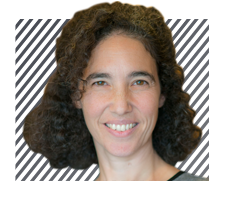 Yona Lunsky
CAMH
Yona Lunsky (PhD, C. Psych) is a clinical scientist in Dual Diagnosis Service at the Centre for Addiction and Mental Health in Toronto, Associate Professor in the Department of Psychiatry at the University of Toronto, as well as an Adjunct Scientist at the Institute for Clinical Evaluative Sciences. She has extensive experience conducting clinical and health systems research on health issues and developmental disabilities.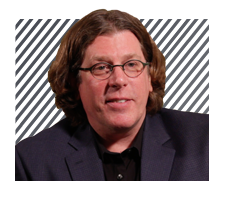 Joseph Macbeth
NADSP
Joseph M. Macbeth is the Executive Director at the National Alliance for Direct Support Professionals (NADSP) and has worked in the field of intellectual and developmental disabilities for more than 30 years - beginning as a Direct Support Professional.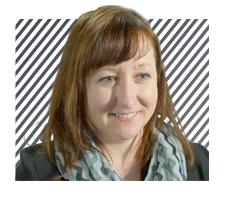 Elizabeth McWilliams Hewitt
Independent
Elizabeth McWilliams Hewitt, MA Ed., works in the field of developmental disabilities, including Fetal Alcohol Spectrum Disorder (FASD), ASD and anxiety in a variety of settings including respite care, residential, school and home-based programs. Through her private practice Elizabeth provides consultation to families and support teams in the field of developmental disabilities. Her services are based upon the unique needs of the individual, their development and what is meaningful to the person and their family.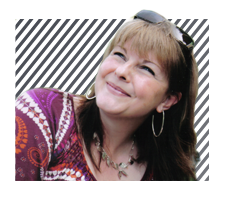 Kay Mills
LEAF
Kay has worked with people with learning difficulties and people with mental health problems for over 20 years. She is best known for her innovative work with individuals: helping people form new relationships find work and get stuck into community life. Kay is passionate about supporting people to be respected and have a fulfilling and fun filled life.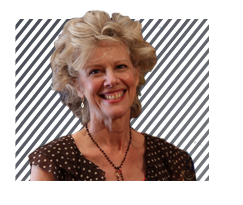 Beth Mount. Ph.D.
Capacity Works
Beth Mount has worked for 35 years in the US, towards the ideal that every person with a disability can be a valued member of community life. Her groundbreaking work Personal Futures Planning, promotes the positive futures and images of people with disabilities throughout the globe, and demonstrates that all of us count and all of us fit somewhere.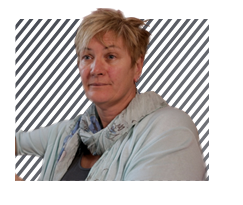 Judith North
Orenda
Judith North has worked in social care since 1986. Her work experience started during and after University in roles as a support worker, first in day, and then in residential services. Her third job involved visiting long-stay hospitals and institutions in the South of England. It had a profound and lasting impact.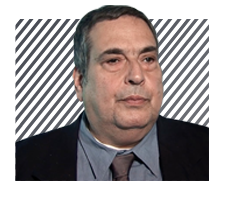 HARVEY PACHT
Advocate
Harvey Pacht was born and raised in the Bronx, in New York City. He received his Associates degree in Business Administration from Bronx Community College in 1981. Harvey has been active in the self-advocacy movement since 1986.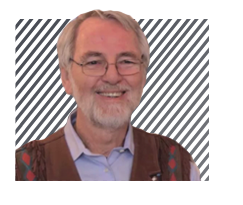 Jack Pearpoint
Inclusion Press International
Jack Pearpoint is an independent Canadian Publisher and catalyst for inclusion, diversity, teamwork, and change!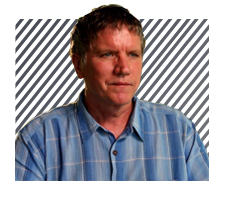 David Pitonyak
Imagine
The largest part of David's work involves meeting people who are said to exhibit "difficult behaviors." Most of these people exhibit difficult behaviors because they are misunderstood and/or because they are living lives that don't make sense. Often they are lonely, or powerless, or without joy. Often they are devalued by others, or they lack the kinds of educational experiences that most of us take for granted. Too often their troubling behaviors are the result of an illness, or even a delayed response to traumatic events.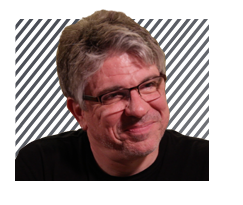 John Raffaele
Independent
John Raffaele is a New York State Licensed Master Social Worker and experienced professional educator and trainer, specializing in the field of human services and direct support. John's has graduate degrees from Yeshiva University in New York City and The State University of New York at New Paltz, NY.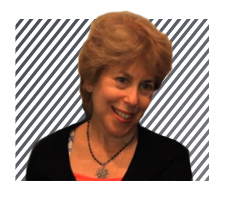 Fredda Rosen
Job Path
Fredda started working for Job Path of New York City in 1980. Ms. Rosen is a member of the OPWDD Commissioner's Provider Council, president of the New York State Association of Community and Residential Agencies (NYSACRA), member of the board at Resources for Children with Special Needs (RCSN), and a member of the State Rehabilitation Council. She holds bachelors and master's degrees from New York University.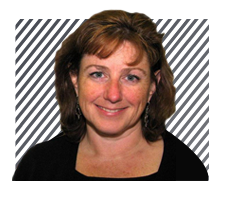 Patti Scott
Neighbours Inc.
Patti is deeply committed to equal opportunity, and a world in which all people are included. In 1995, she co-founded Neighbours Inc., an innovative US agency that affords people with disabilities the opportunity to take control of and direct their own lives and the resources that support them.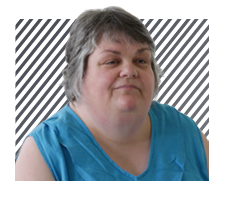 Heather Simmons
h2 Training and Consulting
Although Heather was originally from Scotland she now lives in Perth Australia where, with her husband Richard Hill, they operate a company called h2 Training and Consulting that focuses on training staff who work with and for people with disabilities.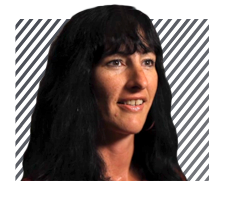 Sam Sly
Beyond Limits
Sam has worked in the UK as a social worker and as a provider for people with learning disabilities for over 20 years.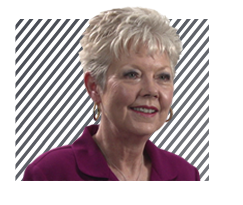 Kathie Snow
Disability is Natural
Unique, inspiring, motivational, valuable, provocative, life-changing. These are some of the words used to describe Kathie Snow's presentations. Kathie challenges conventional wisdom and encourages others to adopt new ways of thinking about disability issues. Kathie believes each person with a disability has strengths, gifts, and talents, and that when we focus on those—instead of the diagnosis—great outcomes are possible!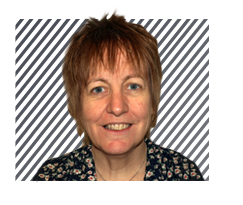 Sue Thurman
Communication Concerns
Sue worked in NHS Speech and Language Therapy services for people with learning disabilities from 1980 until 2008. Most recently, she managed the Speech and Language Therapy service for adults with learning disabilities in Nottingham.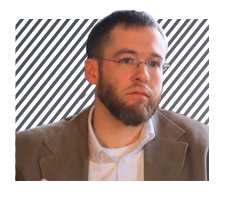 Marc Tumeinski
The SRV Implementation Project
Marc helps to teach workshops primarily throughout the US and Canada. They are all based on the work of Dr. Wolf Wolfensberger, who formulated both Social Role Valorization and Citizen Advocacy. As a service worker, he has supported children and adults with physical and/or intellectual impairments, as well as a mental disorder, at home, school and work. As part of this, Marc has evaluated a variety of human service programs in North America, including several Citizen Advocacy programs. He has also helped families and services think about what might be ideal for someone receiving services, and helped plan how to move
towards that ideal.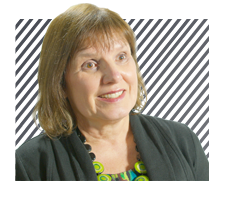 Marsha Wilson
Independent
Marsha Wilson has worked for over 30 years with people with disabilities and their families in various educational settings.  For about 20 years she was involved in adult vocational training, and has spent a number of years, developing program approaches for people with Fetal Alcohol Spectrum Disorder (FASD). Marsha is particularly adept at program creation and curriculum development for those with prenatal alcohol exposure, and uses her critical thinking and advocacy skills to take on leadership roles in the formation of innovative projects for FASD.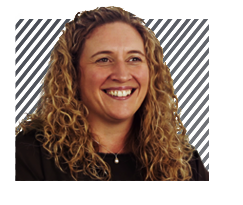 Kate Fulton
Bright Souls
Kate lives in Perth Australia where she works with human service organizations to further develop self-directed support and person-centered practices. She is an honorary lecturer with Lancaster University teaching on Leadership for Change.
Previously Kate worked for a range of leading development agencies in the UK, including Paradigm and Inclusion North. Kate is a Fellow of The Centre for Welfare Reform and has published a number of articles on human service change and development.
towards that ideal.
Additional presenters and written contributions from:
Aimee Althoff, Rachel Pollock, Katrina Reese, Adele Mason, Sean Vecchione, Roger Crown